100 Guys Who Care Evansville is a group of 100+ guys on a mission to improve our community by donating to local charities and non-profits. We are a "non-organization" that has no board of directors, no tax ID, and no bank account. None of the money runs through us, it all goes directly to the charities.
The concept behind 100 Guys Who Care Evansville is simple. We meet four times a year, and members commit to donating $100 to at each of those meetings. 100 guys x $100 = $10,000 to 4 local charities each year. 
Each quarter, we will send an email to members asking for nominations. After we receive the nominations, members will vote for one charity and the three charities with the most votes will be invited to present at the quarterly meeting.
The first hour of the meeting is optional and an opportunity for networking and socializing with fellow members. During the second hour, we will listen to a ten-minute presentation from each of the nominated charities. The charities will explain who they are, what they do, and how they would use the donation money.
After the presentations, each member will vote and write a $100 check to the winning charity. That charity will be invited back to the next meeting to let us know how our donations have helped.
We also host social events between our quarterly meetings to spread the word about what we do and spend time with like-minded guys.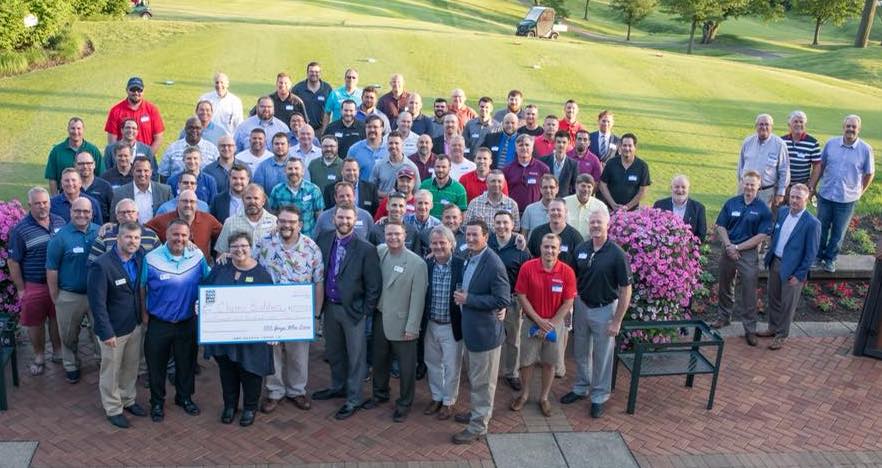 How do I become a member?
Becoming a member is easy! Just fill out this form or you can join in person at one of our meetings. Just remember that you are making a commitment for one year when you join.
What if I can't attend an event?
Members should make every effort to attend the quarterly meetings, but we get it, sometimes things happen. If you can't make it to the meeting, please send your check to the Charity Liaison Chairman BEFORE the meeting.
Since we write checks directly to the charity, can I just send it to them myself?
While you're always welcome to donate anytime to a charity, for our purposes, we want to give each of our chosen charities one large donation to be able to make a bigger impact for that organization.  
Is membership limited to just 100 guys?
Nope! 100 guys was our initial goal when we started the organization, but we now have over 200 members. The more the merrier!
I'm a woman who wants to help, can I join?
Our organization is made up of only men, but please visit our friends over at 100 Women Who Care Evansville if you're interested.
Can I bring a guest to a meeting?
Male guests 21 and older are welcome with a member..
How much of my donation goes to running 100 Guys Who Care?
None of it! We are solely a volunteer organization and none of the money goes through us. 100% of your donation will go directly the chosen charity. At the quarterly meeting, you will write a check to the charity and we never see a dime.
Are donations tax deductible?
Donations to the not for profits at our events are subject to the applicable governmental tax laws relating to donations.
How can I nominate a charity?
Members can nominate a charity before the quarterly meeting. An email will be sent out asking for nominations and then a survey will be sent. Each member votes for one charity, and the top three are invited to present at the meeting. However, charities cannot nominate themselves, sorry!
What organizations are eligible for nomination?
Any local organization that's a registered 501(c)(3) is eligible. A charity that receives our donations will not be eligible again for 24 months. If a charity is nominated and not chosen, they are eligible to be nominated again at the next meeting.